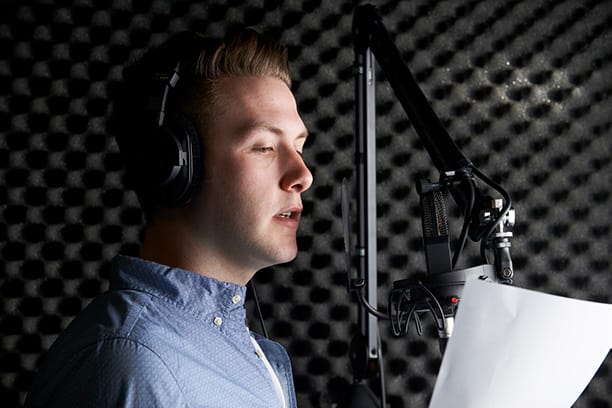 Listen through several voice actors' demos below and let us know which one(s) you choose. If possible, for each voice, you may want to select two or three actors, pending their availability. Then, when you book your session, we'll see which actors are available and confirm them for your session.
If you'd like to hear more samples from a particular talent, please let us know.
Contact our Talent Coordinator now and we can help assist you in finding the perfect voice actor for your project.
Please select all that apply
Commercial,International,Narration
Bonnie Marie Williams
Female
George Washington, III
Male
Commercial,Narration,Character
Commercial,International,Narration
Kay-Lynn Czarnecki
Female
Commercial,Narration,International
Commercial,Narration,International
Commercial,International,Narration
Commercial,Narration,Character,International
Commercial,Narration,Character
Commercial,Narration,Character
Stephanie Southerland
Female
Commercial,Narration,Character
Commercial,Narration,Character